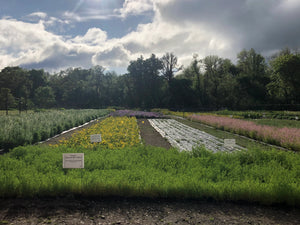 Nursery supporters are essential to keep our operations running smoothly.
Supporters who give $250 or more will receive recognition in our Annual Report, a sign located in the nursery, and 10% off plant orders. For donations less than $250 use the "other" option in the drop-down menu.  
The nursery's primary purpose is to provide seed and live plants for stewardship and restoration efforts in the greater Mount Pisgah area. The plant materials we produce are essential to our stewardship practice and a match to grants that pay for management and suppression of invasive species, tree removal, trail construction, grading and sculpting the floodplain, and implementation of prescribed burns. Thank you for your support!